During construction, the site archaeologist unearthed the original location of a forgotten windmill, where its original stone footings could still be seen. Rather than wiping these remnants away, our design approach led us to recreate the memory of the windmill and its circular structure, in a contemporary and unique manner. The stone foundations were salvaged and reused to create a visionary, elevating and structured landscape. What emerged is a wonderful vertical garden, rising up between the glassy buildings on the south side of the Liffey River. The new courtyard space is being used for special events, as an amenity space for office employees, and as stunning cascading backdrop to the internal office spaces that surround the unique, beautiful structure.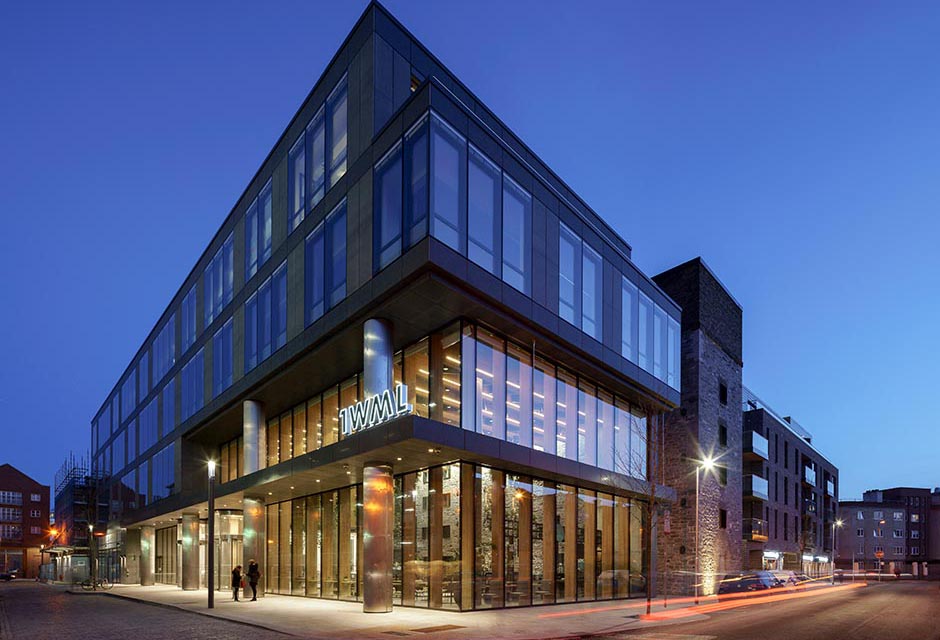 Our work has played a pivotal role in the regeneration of this important riverside area lin's emerging digital and tech industries. Cameo & Partners created a masterplan strategy for the overall area to improve the public realm and help create a new vibrant district in this neglected part of the Docklands. 
The Windmill Quarter is an exciting revival, winning plenty of awards! The quay area has a rich cultural, economic and social history which was incorporated into the exciting change. The area played a key role in the evolution of Dublin's distillery, gasworks and ironworks sector, but by the mid-20th century industrial workers were replaced by musicians and 'creatives', drawn by the reputation of the legendary Windmill Lane Studios (most notable to natives as the studios where U2 recorded "The Joshua Tree" album)..