The Linear Park provides a green urban spine through the site which connects to the quieter residential areas.
The Heart offers opportunities for community activities and engagement, with the Linear Park creating 'edible' green corridors which support the 'full circle' of natural food and seasonal changes.
Through the design process, the scheme provides opportunities for community projects, connections with Enfield food enterprises and meanwhile events and play space. 
The new orchard provides a safe secluded area for families within a green space, and Makerspaces to the north of the site offers opportunities for collaborative projects with local tenants and the wider community.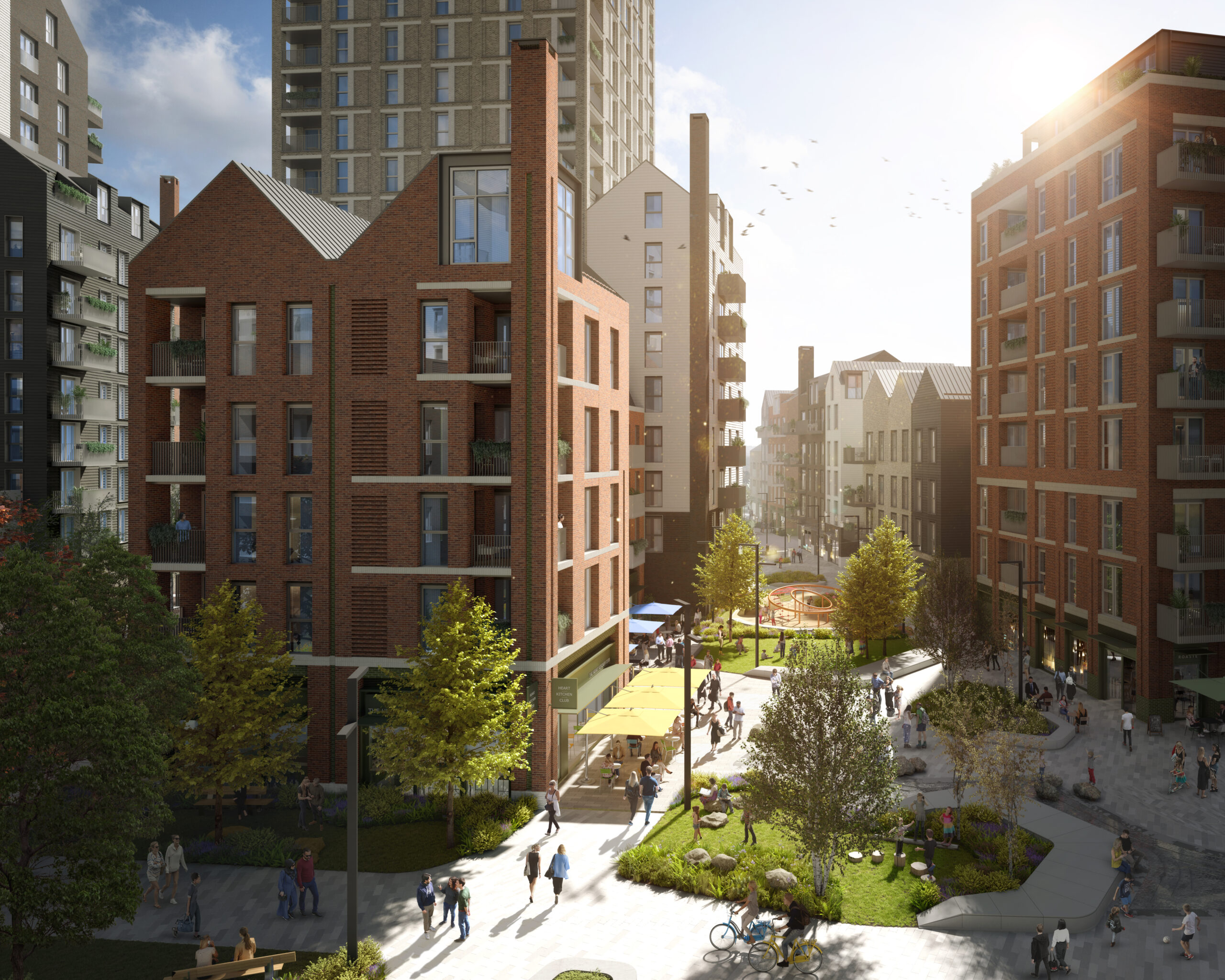 Delivery of up to c1750 high quality new homes including: homes for sale, PRS and affordable homes; all offering a range of apartment types to cater a variety of needs.
Provision of c30,000 sqft for local retail, leisure uses, crèche, community spaces and a doctor surgery. The establishment of a Transport Hub, where people can hire bikes and cars, use public transport and sign up for car clubs and cycling schemes.
Encouraging a shift to more sustainable transport will further enhance the accessible development. Design a new public square with a curated program of events providing daytime and weekend activities, along with safer pedestrian and cycle routes.
Creation of a flexible Work Hub, to offer co-working, serviced offices, studios, presentation/ function spaces, a breakout lounge and food & beverage space (targeted to small and medium-sized enterprises). This is an exciting opportunity to engage and nurture entrepreneurs, skills, creative jobs, activity and employment locally.